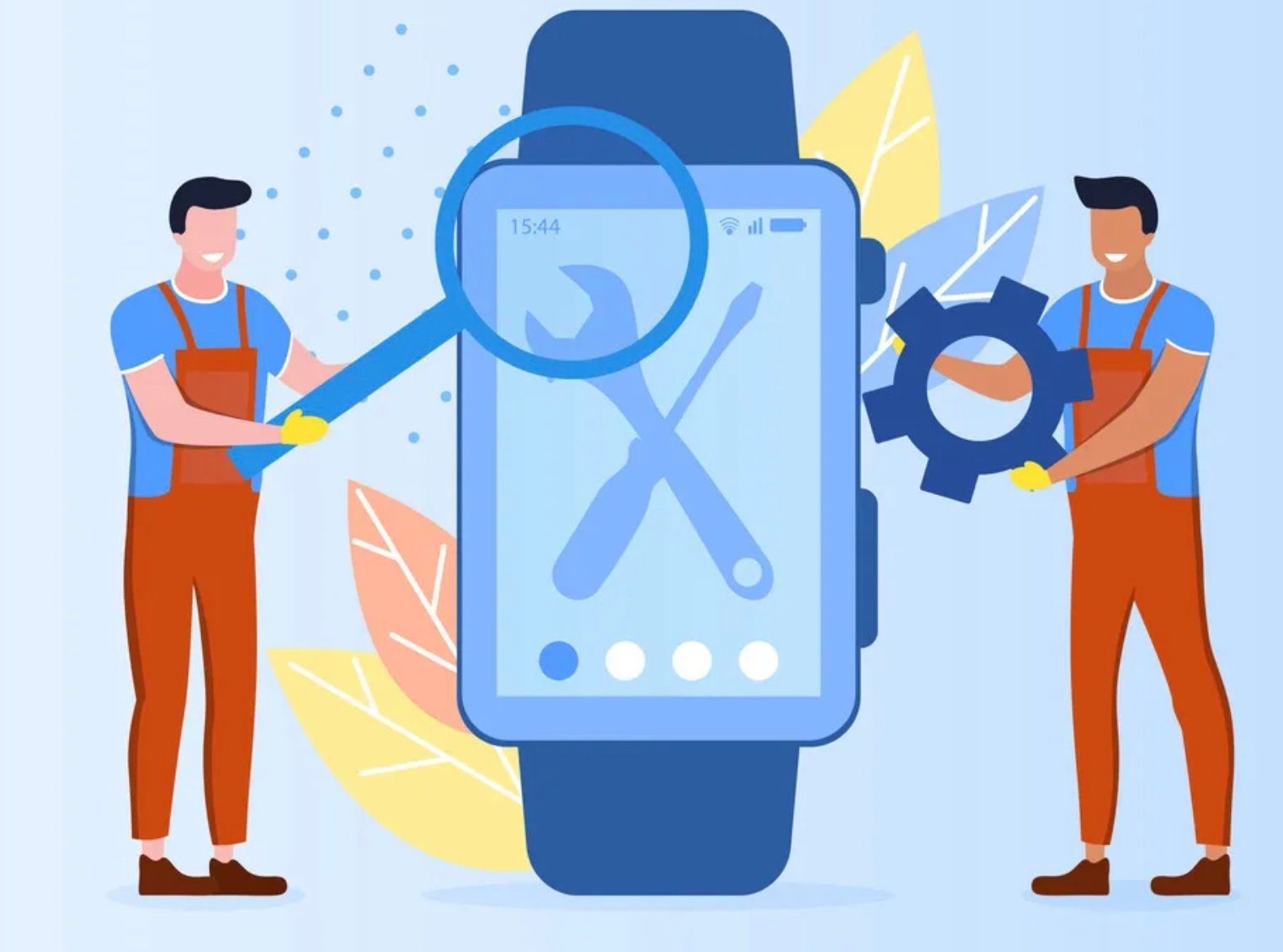 Smartwatch Repair In Irvine 
Broken Smartwatch? Cracked Your Apple Watch Screen? We Offer Smartwatch Repair In Irvine
When it comes to smartwatch repair , Ultimate Wireless Solutions is your trusted destination for all your smartwatch repair needs in Irvine. We understand the significance of your smartwatch in keeping you connected and organized throughout your day. Our skilled technicians specialize in smartwatch repairs in Irvine, addressing a wide range of issues such as cracked screens, battery replacements, software glitches, and more. With our expertise and knowledge, we ensure that your smartwatch is restored to its optimal functionality. We use genuine parts and employ advanced repair techniques to provide high-quality repairs that you can rely on.
At Ultimate Wireless Solutions, customer satisfaction is our priority, and we strive to provide fast turnaround times without compromising on the quality of our work. Trust us with your smartwatch repair needs and experience our exceptional service that gets you back on track with your wearable technology.
Ultimate Wireless Solutions is the #1 Smartwatch Repair In Irvine!
Walk-in Service
You can always stop by our office during business hours. We encourage all customers to call before stopping by so we can arrange an appointment for you to make sure you get your smartwatch back as fast as possible. Our office is located at 18062 Irvine Blvd Suite #207 Tustin CA 92780. Get quality smartwatch repair in Irvine or anywhere in Orange County CA.
Curbside Service
Don't waste hours in traffic or waiting at the shop for your smartwatch to get fixed. Just give us a call and we will drive out to you anywhere in Irvine, CA. Our curbside service is quick and free for most locations. We will fix your device on the spot and have it back to you in no time! Our work vans are equipped with the proper tools needed so we can fix almost all devices from inside of our work vans.
Mail-in Service
We offer a quick turn around for mail-in services. If you need to mail in your smartwatch, please send us a message or email us to inform us before you send in your device. We normally take 24-48 hours to send devices back unless we have to wait for a specific part then we would simply keep you updated on the return time.
Qualified Technicians
After 10 years of experience in this industry theres no smartwatch repair that is too complicated for us to handle. If we can't fix it then no one can. Our Smartwatch repair professionals know how to get your broken device back to its original form.
Quick Turnaround Time
When it comes to mobile repair services, few things are as convenient to customers as a quick turnaround time. We understand how your phone shapes your everyday life, and so, we strive to deliver every repair as fast as possible. Most screen repairs are done in less than 30 minutes! We encourage all customers to contact us so we can arrange same day appointments and choose a service that fits them best.
Extended Warranty
Unlike most shops that provide cell phone repair services, we try to bring you the peace of mind by offering lifetime warranty on all our smartwatch repair services. (Check out our warranty section for more details).
Excellent Customer Service 
Your satisfaction is our top priority. Our friendly and knowledgeable staff is here to assist you throughout the repair process. We provide transparent pricing, clear communication, and exceptional customer service to ensure that your experience with us is nothing short of exceptional. 
Irvine
Tustin
Mission Viejo
Santa Ana
Costa Mesa
Orange
Anaheim
Newport Beach
Laguna Hills
Laguna Niguel
Laguna Beach
San Clemente
San Diego
La Jolla
Chula Vista
Carlsbad
Clairemont
Oceanside
El Cajon
Vista
Coronado
Get your fixed device in less than 1 hour 
Contact Us If You Need a smartwatch Repair in Irvine!